This was an absolutely crazy year. Remember a year ago when we were all like "2019 can kick rocks, 2020 is my year!!!!!" We may not have seen any of this coming, but everything that happened this year will certainly change us forever.
And despite all of the global tragedies, there was also so much to be proud of and thankful for. Even just making it through the year is something we aren't taking for granted.
Before we head into 2021, it's important that we take a look back at what all happened this year because it was A LOT.
Emoji of the Year: 🙏🏽
In times of crisis, the only thing we really have is each other.
We're grateful for the Fiveable team, interns, creators, teachers, streamers, editors, and everyone else that seriously grinded this year to support millions of students.
To every AP teacher for your resilience and unwavering love of your students. From sudden closings in March to new online exams to a fall semester that was 📈📉📈📉, you are the MVPs.
And to the AP students who managed to get through more stress than any teenager should experience. You were flexible with school closings, supportive of your friends & families, and stepped up to help your teachers. We're inspired by you every day.
This year in numbers:
2.9 million students studied with us this year, which was 8x what we saw in 2019 🤯
There were over 13 million pageviews of our study guides, videos, slides, and blogs.
We grew from 4 to 17 full time teammates with another 4 part-time folx.
In total, we raised ~$3.5 million from angels and venture funds. Fiveable was one of very few companies led by a woman of color to achieve this feat in 2020.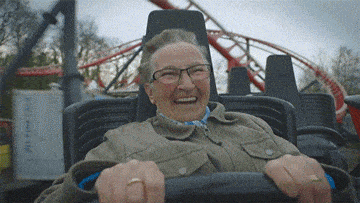 Buckle up, here's all of what happened at Fiveable this year:
Way, way back in January (the before times), we were anxiously planning the deprecation of Fiveable Plus and the launch of new content that would remain free. There would be new study guides and no paywall around our videos. At the time, Fiveable was just four people with Amanda (#1 - CEO), Austin (#2 - CTO), Tan (#3 - CXO), and Aaron (#4 - Lead Engineer) trying to keep things afloat.